Phoenix Helicopter Tours
Take a helicopter flight and experience more of scenic Arizona than you may ever have imagined - and never leave a single mark on the fragile desert. As you soar over pictorial and historic areas of the most beautiful desert in the world, our pilots will intrigue you with legendary tales of Arizona's past.
With breath-taking aerial vistas, sometimes stretching over a hundred miles, we take you near ghost towns, Indian ruins, 1800's-era cavalry forts, outlaw hideouts and Indian and conquistador battlegrounds. Enjoy an "eagles eye" view of beautiful desert rivers, lakes, and cliffs.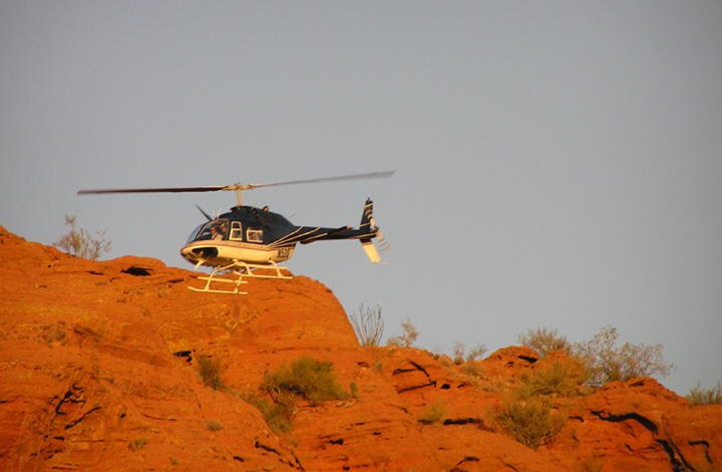 Click here for more photos >>>
Duration: Flight times range from 15-90 minutes; custom charters are also available.
Departs: Scottsdale Airpark
Flights Available:
Season: Tours are available year round; weather dependent
Skill level: N/A
Notes: RESERVATIONS REQUIRED. Tours are available for up to 3 passengers per flight. For groups larger than 3, please inquire. Maximum individual passenger weight of 300 pounds and maximum combined passenger weight of 550 pounds are strictly enforced. Guests will be weighed at time of check-in. Tax, airport usage fee & fuel surcharge are included. Don't forget your camera!
Cancellation Policy: All half and full day tours have a 72-hour cancelation policy. If your plans change for any reason, please be sure to call at least 72 hours prior to the day of your tour to avoid charges.